JASMINE Data Communications Resources Management System is based on software, which is designed for management, monitoring of devices that the system consist of. The software uses, among others the following protocols TCP (Transfer Control Protocol), IP (Internet Protocol), UDP (User Datagram Protocol) and SNMP (Simple Network Management Protocol). SNMP protocol is used to supervise operation of the network.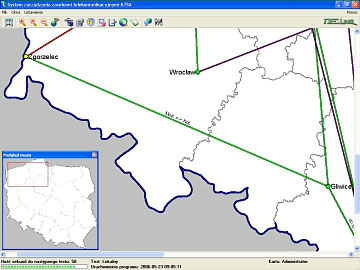 The main functions of the system include:
visualization of supervised network, failure reports for fast identification and repair;
building network operation history, so that critical moments and overloads can be traced and efficiency increased;
allows to create full documentation of supervised network.