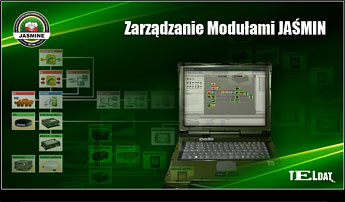 The JASMINE Modules Management is a tool being a part of JASMINE Management System.
The modules managing software (JASMINE Modules Management) is an essential tool for the management with configuration of devices of the JASMINE System enabling to prepare the global configuration of many devices of the system simultaneously.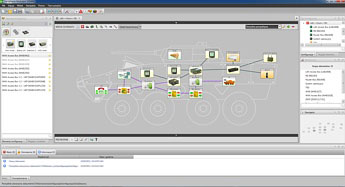 The networks design by the JASMINE Modules Management is conducted in a graphic way. The User in the simple way is making choice of network devices and is arranging them into the teleinformatic network meeting his expectations and requirements.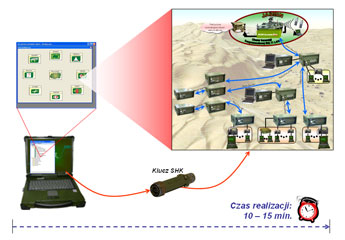 The JASMINE Modules Management in its approach at creating data communication networks is characterized by high level of the versatility what enables the intermediate User to create the correct configuration of the network. This is possible because a vast computer knowledge about the technology of constructing correctly working networks is included in the software. More over the software is constructed on a base of long-standing experience of the company in installing and servicing of the computers providing network services.